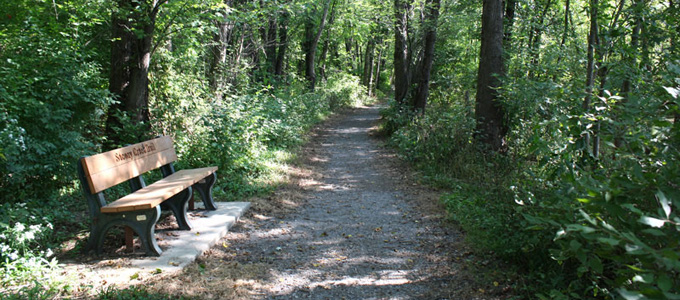 Enjoy a breath of fresh air as you walk along the rambling Sacony Creek from Willow Street/Sander Alley down to the Kutztown Area High School. Keep an eye out for a wide variety of fish, birds and other animals that inhabit the area.
Phase one of this recreational and education trail, completed in November 2005, runs along the wooded corridor adjacent to the Sacony Creek from James Alley to Normal Avenue, and provides a "green space" link to Main Street, Kutztown University student housing, the Kutztown Elementary School and the Kutztown Pool.
Completed in 2011, the second phase of the trail continues at Normal Avenue and features an observation deck at the south end near the high school. From this location, plants and wildlife can be observed in and around the creek and marsh; a kiosk nearby offers information about these various species.